Social Media Optmization Services Chennai
Social Media Optimization Chennai - SEO Expert Chennai
Vijay SEO Expert Chennai is one of the leading social media service providers from Chennai.
We create and manage the top 10 social media campaigns for businesses. Facebook advertising services over 1 billion monthly active users, you are sure to reach your desired audience through Facebook. Twitter promotion services increase brand recognition through Twitter. Instagram marketing services.
Social media management is the process of creating, analyzing, scheduling, and engaging with content posted on social media platforms, like facebook, twitter, Google my business and Instagram.
SMO services can help you reach this enormous audience and make running a social media campaign surely.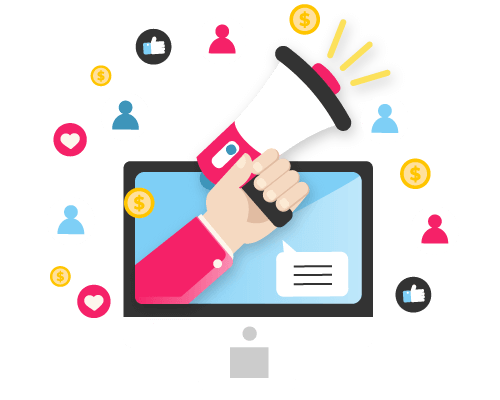 SOCIAL MEDIA OPTIMIZATION (SMO) - vijayseo.in
Want to see your business on social Media sites? Social Media Optimization is all you need! SMO is used in the field of online marketing. The recognition and presence of the websites provides all the kind of solutions like increasing business activities on social networking like as Facebook, LinkedIn, Twitter, blog posts and many more.
The existence of the website totally depends on good traffic which will finally rank your website at the top on Google search result. For this, we need to perform some internet marketing methods and Social Media Optimization is a best technique to connect with the consumer base through online social media website.
Most of the targeted viewers believe in "what kind of services they see ask enquiries" etc. which is done through the business visibility which increases the best of approach.
Social Media Services Chennai - SEO Expert in Chennai
Get Google My Business Expert, Facebook, Instagram, and LinkedIn Marketing in Chennai. Increase the reach and relevancy of your brand with Vijay SEO Expert.
For your Small and Medium Business, we are a reliable source of Social Media Marketing services. who needs a Chennai-based social media marketing expert?
We provide administration of the specific social media marketing channels that are most pertinent to you and your clients for small and medium-sized enterprises. We have created social media marketing services that are aimed at boosting your website's ROI and search engine rankings while getting your content in front of the decision-makers at the businesses you want to target.
We have developed a social media management package that comes with everything your company needs to succeed on social media, all under one roof.
SOCIAL MEDIA OPTIMIZATION (SMO) - vijayseo.in
If you want to get more business and leads online, you have come to the right place. Whether you're sure which service you want or just looking around, we can help!

FACEBOOK CERTIFIED PARTNERS
Our experts are Facebook Marketing Certified partners, We will help you in creating the best campaigns on Facebook and generate you leads with High ROI.

GOOGLE CERTIFIED PARTNERS
Grow your business with the right partner. Vijay SEO Expert is an award-winning and Google Certified Partner digital marketing Company based in Chennai.
See How Well Your Page is Optimized
Let us help you get your business online and grow it with passion.
Our team of professional SEO experts is the perfect partner for a successful business partnership.